Labor Day week is often a beach week, so if you haven't packed your book bag, try one of these: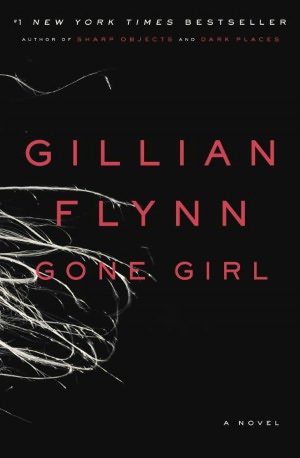 Gone Girl
by Gillian Flynn
Based on the length of its hold list here at RPL, there's a good chance you've either already read or are waiting for this summer's best-seller from the author of
Sharp Objects
and
Dark Places
, a psychological thriller that will please readers of literary fiction as well as those looking for beach excitement. A warning: do NOT read the flap or any reviews of this book - you will learn too much. Pick it up on pure faith (or my word) and meet the narrator, Nick, as he recalls the first time he saw Amy, his wife of five years. Today is their anniversary, and she has something special planned. Be sure to take breaks for sun screen, but that's all you'll want to do until you finish this riveting read.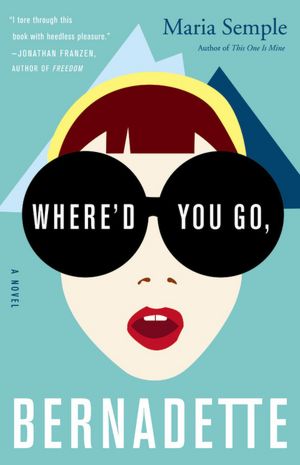 Where'd You Go, Bernadette?
by Maria Semple
This book does to Seattle what T.V.'s "Portlandia" does to Portland, and does it with heart. Bernadette Fox is the anxiety-ridden mother of fifteen-year-old Bee, the wife of a techno-wizard at Microsoft, and a former architect. She finds Seattle stultifying, her neighbors unbearable, and life maybe a bit too much to take. On the eve of a family trip to Antarctica, she disappears. Bee pieces together what happened from emails, notes, and other documents, which together comprise a funny, satirical and touching romp that takes on Microsoft, Seattle, parenthood, private schools, the TED conference, and a host of other features of contemporary American life.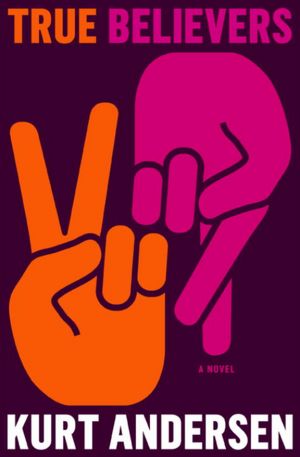 True Believers by Kurt Anderson
Kurt Anderson's latest novel brilliantly recalls the tumultuous years of political assassinations, student protests, and the Viet Nam War as we relive them through the memoir-in-progress of its sixty-five-old protagonist, Karen Hollander, a distinguished jurist who recently turned down a nomination for the Supreme Court. She plans to disclose why in her book, but first she needs to clear up a few loose ends. Hollander enlists the aid of a former lover, a CIA agent, to find out what the goverrnment knows about her stint as a student activist, and why it has kept silent. We alternate chapters between the gradual revelation of what she and two fellow students did in the 1960's and her present efforts to solve a decades-long mystery. Set in the very near future, True Believers captures the American zeitgeist of both the 1960's and today.
Sacre Bleu by Christopher Moore
For fantasy and art lovers with a sense of humor, Sacre Bleu is a delightful imagining of the intimate lives of the Impressionists and their Post-Impressionist followers. Van Gogh's closet friends mourn his death and seek the mysterious Colorman who sold him the brilliant blue paint that haunted him before his apparent suicide. The Colorman and his beautiful companion seem to have had a hand in many masterpieces, and not only those of the of the time. Telling you anything more about the plot will spoil it, but Moore's playful portrayals of the artists will have you laughing out loud (Toulouse-Lautrec has the best lines). The book includes full-color images of many of the paintings mentioned in the book, and there is an on-line chapter guide with additional images and insights (http://guide.sacrebleu.info/).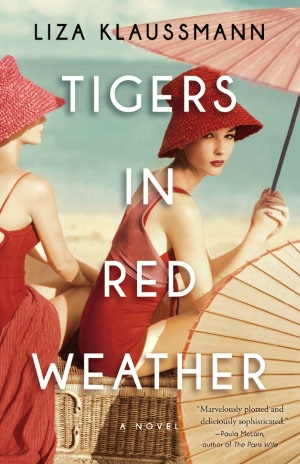 Tigers in Red Weather by Lisa Klaussmann
An atmospheric debut from a former New York Times journalist,Tigers in Red Weather (from a 1915 poem by Wallace Stevens), takes us back and forth from 1945 to 1969 and several years in between. Its point of view shifts as well, between beautiful Nick Derringer and the various family members who gather at Tiger House, her family cottage in Nantucket. At the center of this languorous who-dunnit is the murder of a Portuguese maid in 1959, but its interest really lies in the tangled relationships between its characters, particularly the troubled marriage of Nick and her handsome husband Hughes. Although Hughes is blonde and Nick is dark, I found myself picturing them as Mad Men's Don and Betty Draper, an image underscored by the book's dark and moody sense of foreboding.