Recently we read this Daily Beast piece that asks "why don't Americans read more foreign fiction?" Good question! Perhaps you're
now
wondering the same thing. Maybe you're asking yourself "But how can I discover more literature from abroad?" If you're reading this blog you're already on the right track. You could also ask a librarian (a
person
?
in
person? Yes!). Don't run off just yet though. I've combed though my Read, Reading, and To-Read lists for a teeny tiny ten title
*
sampling of some of the best under-the-radar new, upcoming, and recent finds in fiction to land on US shelves. This list is by no means inclusive, and I left off more well known authors like Karl Ove Knausgaard, Aravind Adiga, Haruki Murakami, and Elena Ferranti (to name just a few recent best-sellers and award-winners) in the interest of keeping this list under control, but if you have something outstanding to suggest, please,
please,
contribute in the comments section!
Those I've Read:
The Seventh Day by Yu Hua
English translation published 2015, originally published in Chinese 2013
I just finished this sweet novel in one big swallow and all I can say is "sigh". I smiled and/or teared up at every page turn of this tender, otherworldly tale of Yang Fei's life and afterlife in rapidly changing contemporary China. Dentist turned award-winning novelist Yu Hua is the author of a number of books, most if not all of which you can now find in English in the US.
Mr. Gwyn by Alessandro Baricco
English translation published 2014, originally published in Italian 2011
Beautiful, charming, and peculiar, this mystery about an author who makes a career change and then disappears, and his assistant who discovers the truth, was one of my absolute favorite reads in 2014.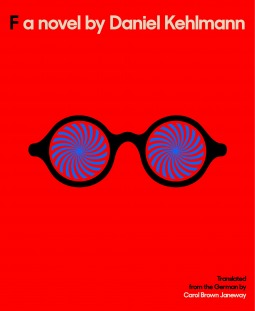 F: a novel by Daniel Kehlmann
English translation published 2014, originally published in German 2013
Another of my most favorite reads of 2014, F is a compelling and complicated drama about a
family
in crisis
*
.
*

Right next to "multi-generational family sagas", tense, European style "family-in-crisis" dramas are often at the top of my favorites.
Second Person Singular by Sayed Kashua
English translation published in 2012, originally published in Hebrew 2010
A suspenseful and engrossing mystery, this story of love and betrayal in a divided society has lots of twists and turns.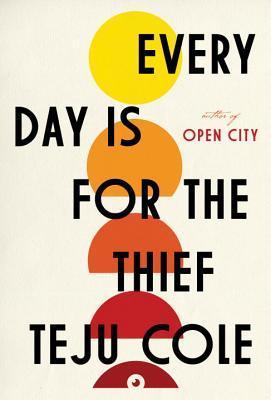 Every Day is for the Thief by Teju Cole
Originally published abroad in English in 2007, released in the US 2014


Readers of Chimamanda Ngozi Adichie will also enjoy this story set in Lagos, Nigeria. Apropos to this post, the narrator longs for a woman who he sees reading a novel by Michael Ondaatje on a city bus.
Pro-tip to our readers: Broad literary tastes make one more attractive. Just sayin'.
Talking to Ourselves by Andrés Neuman
Originally published in Spanish in 2008, English translation published in the US in 2014
Deeply moving and unsentimental,
this is a story of loss, love, and family told from three perspectives, and three ways of talking to oneself.
Still To Read

:
The Man Tiger by Eka Kurniawan
Indonesian, 2004, expected publication in US March 2015
A tale of two families with elements of magical realism that should appeal to fans of Gabriel Garcia Marquez.
You also should read this brief piece by 2013 PEN/Heim foundation grant winning translator Annie Tucker on translating Eka Kurniawan.
My Documents by
Alejandro Zambra
Spanish edition published in 2013,
to be published 2015 in English in the US
Another offering from McSweeney's (see also Mr. Gwyn above), this collection of short stories from the Chilean author of Ways of Going Home should be a real treat.
Dendera by
Yuya Sato
Japanese edition 2014, English translation to be published 2015
A utopian society of abandoned elderly women face a hungry bear.
Intrigued?
Jami Attenberg (The Middlesteins) said "...it's as if Elena Ferrante and Stephen King collided on a Japanese mountaintop."
OMG.
Lagoon by
Nnendi Okorafor
Published in Great Britain in 2014, expect to see it on US shelves in July of 2015
This book sounds so cool: it's got aliens, it's set in Lagos, it's magical realism and hip-hop. Keep an eye out for a review in my Summer of Sci-Fi, 2015 post later this year.
Bonita Avenue by Peter Buwalda
Just hit US shelves in January 2015, originally published in the Netherlands in 2010
This Dutch novel also features a family in crisis, and could be one for fans of Hermann Koch (The Dinner, Summer House with Swimming Pool).