How about that terrible title? The blizzard of fabulous new books springing up on library shelves this month will hopefully make up for my silly jokes
*
.
*

Maybe I'm writing a dystopian novel in which people can only communicate in clickbait-style puns due to...some kind of draconian law? zombie bacteria? (haven't fleshed that part out yet)...so consider this blog a viral marketing campaign. Keep an eye out for Ten Best Ways to Die on bookshelves someday!
I have so many books checked out right now I could turn them into a Sweet Sixteen bracket (with alternates to spare). So many that I'm jotting down bullet-proof excuses to use to get out of social obligations in favor of reading. For example: my nail polish is too chipped; I can't find my keys; I am having an existential crisis; I don't know where I am; It might snow/rain/ice/mist/locust.
I hear they're calling for snow again. Bring. It. On.
Finally, the book forecast. Nonfiction first:
So You've Been Publicly Shamed
by Jon Ronson
I'm so looking forward to getting my hands on this one. Perhaps it's the great title, or the awesome cover, but I'm all in.
Public shaming really never goes out of style, does it? Is it the public square beheading of the digital age? Anyone who has ever regretted a Facebook post or tweet might fear the onslaught of public scorn. It could happen to you!
Check out
Esquire here
for an excerpt, and keep an eye out for this book due out at the end of March.
H is for Hawk
by Helen Macdonald
As a child I briefly lived on the Air Force base in Colorado Springs. I remember little about that experience aside from snow, mountains, and the guy with a falcon at the Air Force hockey games. It perched perfectly still gripping the trainer's sturdy leather glove in its rather fearsome talons. So, naturally, wild packs of small children would come up to pet it, myself included. Somehow we were not ripped to pieces and ever since then raptors have fascinated me.
H is for Hawk
looks to be an outstanding piece of nature writing about one woman's quest to tame a hawk.
From the text: "To train a hawk you must watch it like a hawk, and so gain the ability to predict what it will do next. Eventually you don't see the hawk's body language at all. You seem to feel what it feels. The hawk's apprehension becomes your own. As the days passed and I put myself in the hawk's wild mind to tame her, my humanity was burning away."
Now on to the fiction:
Welcome to Braggsville
T. Geronimo Johnson
This dark and provocative satirical novel about UC Berkeley students heading to the south to stage a dramatic "performative intervention" in protest to a Civil War reenactment in one student's hometown. Reviewers of this disturbing and timely book compare T. Geronimo Johnson to Ralph Ellison, Don DeLillo, and H.L.Mencken and promise his second novel will challenge your assumptions about everything in it.
The Buried Giant
Kazuo Ishiguro
Booker Prize-winning author, Kazuo Ishiguro, has kept us waiting ten years for a new novel since
Never Let Me Go
. Elderly couple Beatrice and Axl live in an imagined Briton village somewhere in Arthurian England. There is an amnesia inducing mist, and a female dragon. That's about all I know. I hear this is getting mixed reviews so I'm avoiding them until I read the book. Sometimes I just want to experience a book for myself before hearing how everyone else felt about it. If you want my initial, haven't-even-opened-it-yet review: the book itself it aesthetically pleasing. The edges of the text block are black and the cover has a neat texture. Even if you don't read it, give it a quick feel.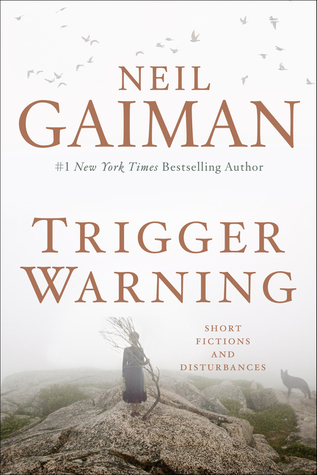 Trigger Warning: Short Fictions and Disturbances
Neil Gaiman
Don't you just love Neil Gaiman? Grimmer than Bros. Grimm, he does twisted grown-up fairy tales so well he may have invented them.
Neverwhere
is a fantastic read and I really enjoyed his gruesome little novel last year,
The Ocean at the End of the Lane.
If you're a fan, you'll want to check out his collection of short fiction that just hit library shelves.
Fair
warning
from the author's introduction: "We each have our little triggers ... things that wait for us in the dark corridors of our lives." And "Many of these stories end badly for at least one of the people in them. Consider yourself warned."
Oooo!
The Sellout
Paul Beatty
One
NPR reviewer
has hailed this a "comedic masterpiece" and not "just one of the most hilarious American novels in years, it also might be the first truly great satirical novel of the century."
Paul Beatty tackles some big and difficult subjects with humor (that's satire for ya) in this novel about a race trial that sends a young man to the Supreme Court.
The Descent
Tim Johnston
This thriller of a mystery came out in January and I've already seen it check out quite a few times so get in line to reserve your copy. On a family vacation a brother and sister go out for a run together, but only one returns. The devastating search for missing 18-year-old Caitlin tests the limits of what holds a family together. (I'm hoping for something like a sneaky Scott Smith thriller with this one.)
A Bad Character
Deepti Kapoor
I snatched up this debut the minute it walked in the door. The first page totally grabbed me and wouldn't let go but I was already reading a book so now I keep cheating on that book, stealing little moments with this book whenever the other isn't looking. The first page, for you:
"My boyfriend died when I was twenty-one. His body was left lying broken on the highway out of Delhi while the sun rose in the desert to the east. I wasn't there, I never saw it. But plenty of others saw, in the trucks that passed by without stopping and from the roadside dhaba where he'd been drinking all night.
Then they wrote about him in the paper. Twelve lines buried in the middle pages, one line standing out, the last one, in which a cop he'd never met said to the reporter, He was known to us, he was a bad character."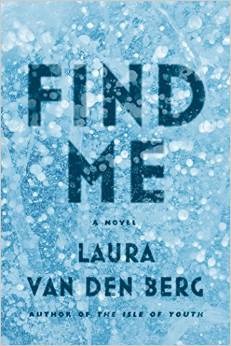 Find Me
Laura Van Den Berg
This post-apocalyptic chiller is next on my to-read list (looming large at this point). It just wouldn't be one of my forecast lists without at least one book about the collapse of society, right?
Cough syrup addicted Joy finds herself immune to a pandemic sweeping America--people are suddenly afflicted with memory loss, the mysterious disease eventually leading to death. Joy becomes a test subject at a Kansas hospital and then goes on the run to Florida, encountering a bizarre, changed country on her way.
File this one under
Black Moon
,
California
, and
Station Eleven
, but hopefully
better
than
California
.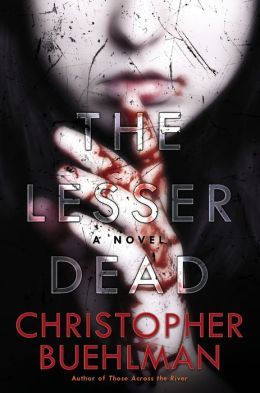 The Lesser Dead
Christopher Buehlman
Vampires! In a gritty late-70s New York City! I know, right?! This book comes highly recommended by a trusted source and the jacket copy reads like "Lost Boys" meets "The Warriors". I couldn't be happier about that marriage of pop culture favorites. I have this one checked out in print AND audio so I'm completely covered.