Come August, Come Freedom
by Gigi Amateau
Come August, Come Freedom
is the chilling tale of a young slave boy named Gabriel, who grows up to be the leader of a slave rebellion. Although this book has many dark elements, it's a great educational read. I also enjoyed the setting of the novel, as it is based primarily in Richmond and Henrico. I enjoyed the historic aspects of the book, and also the characters were really great. They were realistic and they really represented just how hard those times were.
The main character, Gabriel, is our hero and all he wants to do is free himself and his wife so that their children will be free. But he comes to find out through wisdom and experience that it is more about just him and his wife; it is about everyone who is held captive. He soon realizes that in order for change to happen, he has to make it happen.
This book is based on a true story and the author does a great job of making the main characters likable. When they suffer it causes the reader to sympathize greatly. This book is for anyone who enjoys reading historical fiction.
Sisters by Raina Telgemeier
Sisters is a charming tale detailing Raina and her younger siblings on a three week road trip. Based on a true story, this illustrated book tells the true story of sibling rivalry, and how the main character, Raina, deals with growing up. At the beginning of the book Raina wants a younger sibling, but she doesn't know exactly what she is in store for when she gets just that. When her younger sister turns out to be moody and withdrawn, Raina and her sister butt heads.
Things get even more complicated when they learn that they will have a younger brother. All three of them take off to Colorado to visit family, and Raina must bond with her younger siblings.This book is very true to real life, and it offers an insightful view on her siblings interact with one another on a day to day basis.
Yaqui Delgado Wants to Kick Your Ass by Meg Medina
Aside from its provocative title, this book is interesting and edgy all on its own. This book tells the story of a girl named Piddy Sanchez, who lives in New York City, and must deal with growing up, boys, bullying, and the absence of her father which affects her in more ways than one. It has much more serious elements to it that make it a drama and although this book can best be described as a coming of age novel, a comedy as well. At times this book can make you laugh out loud, and at others it will make you want to cry. It was so real that it can literally make the reader feel as if they were apart of Piddy's life.
The author certainly didn't sugar-coat any part of this book, and she did a great job of making the reader sympathize with Piddy. Almost everyone can relate to Piddy because almost everyone has been bullied in some way or another, and that's what makes this book a solid read.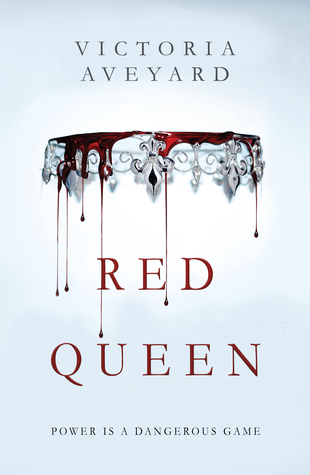 Red Queen by Victoria Aveyard
Red Queen was a delightful read. It was a bit slow, but this can vary on what the readers preferred pace is. I also understand that books that are first in a series require time for world building, and the bulk of this book is devoted to just that. I recommend it to anyone who likes to read fantasy based young adult novels. This book is a surprisingly new and refreshing take on what series like The Selection have done, such as mixing violence with dystopian class systems. We have seen numerous takes on what class systems would be like in the future. with series such as The Hunger Games and The Selection series. The best way to describe this book is to say that it is a perfect cross between those two series.
Similarities aside, this book does an incredible job of separating itself from other predictable and true to tradition novels.
Red Queen
has unbelievable twists,betrayal, violence, and even a bit of romance. This book does a great job of presenting social issues such as corruption and rebellion. I applaud the author for straying from traditional young adult fiction and moving towards something that is different. This story has a lot of potential, and anyone who reads and falls in love with this book will be waiting anxiously for the next installment.
Kathryn Barnes is a 15 year old student and she is in 11th grade at Richmond Community High School. Her favorite book is The Selection series by Kiera Cast. She likes to read, write, watch TV and play video games. Her dream job is to become an author and write books.
Don't Forget about
Girls of Summer
at the Main Library on Wednesday, June 17th at 7:00 pm! Join Meg Medina and Gigi Amateau at the Richmond Public Library as we celebrate five years of great books for strong girls. Special guest authors Sharon Draper and Aisha Saeed. Ice cream, cake, book giveaways and sales, panel discussions - and our big reveal of the books we fell in love with this year.