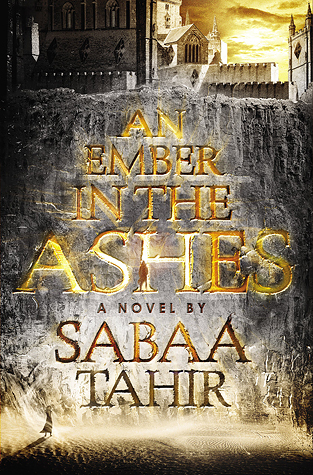 An Ember In The Ashes
by Sabaa Tahir
Reviewed by our resident teen blogger, Kathryn Barnes-Mealy
An Ember in The Ashes
was a welcome change from the traditional formula authors use in other YA novels. Often YA novels can have a considerable amount of dark aspects in their story, but few go all the way.
An Ember in The Ashes
was very dark and captivating, and it certainly kept my attention throughout the duration of the book. The fact that it is told in dual perspectives is genius, as it allows the reader to alternate from Laia and Elias's point of view. The world building was fantastic, allowing the reader to get a glimpse of the world that the characters live in, but not too much as that information is most likely left for the books to come.
The characters in this novel weren't exactly lovable, but they were believable and honest to the extent that you have to admire the author for taking the time to really focus and develop them.
An Ember In The Ashes
has it all; action, drama, romance, and even a bit of added mystery to keep the reader guessing. I would wholeheartedly recommend this to any reader who is looking for something different, or any reader who enjoys reading young adult fiction.