A total manic GIFsplosion is the only way I can adequately express the feeling of staggering around the exhibit hall at ALA last week, weighed down with 400 pounds of ARCs. That's
Advanced Reader Copies
, you guys--as in books
before
they get released.
I got a new Matt Bell! Won't be on shelves until September! The latest Okey Ndibe! Juan Gabriel Vasquez! Han Kang!
OMG Han Kang! The Vegetarian WAS. SO. GOOD.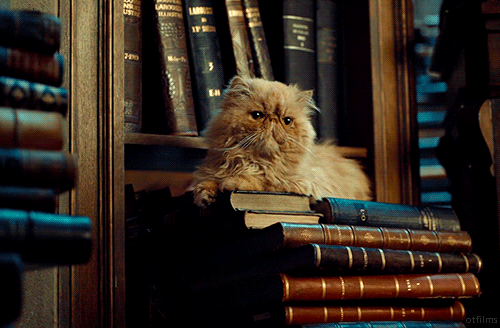 me, back at the hotel.
day 2
Day 3
on the plane home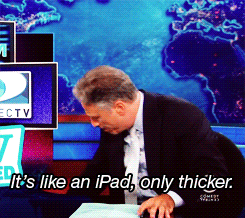 This is a library blog, and a bookish sort of library blog much of the time. Readers gonna read, you know? Readers read about reading. They write about it. They read about writing about it. Blogs are...read?
Sometimes
. But, and I need you to take a deep breath here, dear readers: libraries have a whole lot more than books going on. Yes, putting ink to paper (or vellum, or stone tablet) was pretty much the greatest thing mankind ever came up with. (Sorry, wheel.) But ideas, information, experiences, come in a whole lot of different formats than the codex. We can hook you up with a book on yoga, a DVD with yoga moves, a yoga app, some mantras, probably even a cute book full of pictures of cats with captions about yoga too, but we also want to give free access to the shared experience of yoga in a group setting. Or the experience of learning Python, knitting, writing, looking at or making art...Check out an experience to take with you even--there are teddy bears for check out at
one of our branches
, and
you can check out a backpack
with an access pass to Virginia State Parks this summer.
Our gathering spaces are as essential to providing information as are our bookshelves. The cozy chairs by the windows? The ones tucked mostly out of sight, over behind the graphic novels for teens? Those are your favorite, admit it. That space is as vital to the teens as are the graphic novels, now in a pile under the chair.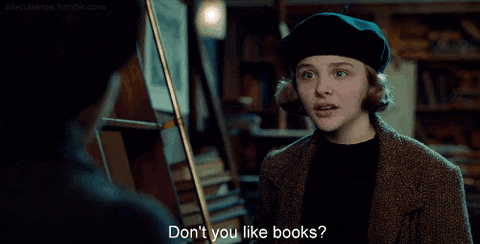 Yes, chill.
I attended a session put on by the lovely folks behind an animated Disney TV show--
Miles from Tomorrowland
--and the panel included none other than A REAL LIVE ASTRONAUT!
Clearly NOT Miles from Tomorrowland, clearly failing at popular culture.
Brilliant and inspiring flight surgeon-turned-astronaut Dr. Yvonne Cagle, and the other lovely folks on the panel, show creator Sascha Paladino and director Diane Ikemiyashiro, all related their own formative library experiences, none of which had to do with books. They all described the library as a third place--that all important space that is neither home, nor work/school. It's a space where people can gather and explore, discuss, create, relax, turn inward, reach out, learn, do, be, experience. Sascha Paladino remembered the record collection his library had when he was growing up. He would visit the library for hours, pop on some headphones and play records. Diane Ikemiyashiro fondly recalled going down to her little library's basement to watch a theater group perform for children. And Dr. Cagle, brilliant astronaut, would "skip school and go to the library." To just hang out. (Stay in school, kids.) How fascinating that for each of them, the library was more than a building, more than towers of shelves and the quiet rustling of pages, and books, books, books. It was a space where they experienced something they would reminisce about years later, on a panel discussing science in children's literature and empowering girls to pursue STEM careers to a bunch of librarians.
Makes you think.
Oh, hey! Check out some of these books when they come out later:
More to come...