So far...so cold...
I will be running all 13.1 miles of a half marathon this weekend and I am debating the wisdom of running to an audio book. I want to find out if a good book might be an effective distraction from the mile by mile mental anguish of the countdown: "I still have 12 more miles of this...I still have 11 more miles of this...I can't believe I still have 10 more miles of this...I STILL HAVE 3 MILES TO THE HALFWAY POINT..." and so on, while still keeping my eyes on the road. I am what you might call a reluctant runner.* Besides the obvious misery of dragging oneself out of bed
early
in the morning and in
all weather
, in funny looking neon clothing, running is also time spent
not reading.
I don't drive 30 minutes without first downloading an audio book to my phone for the journey, yet I have spent hours and hours running this year and haven't enjoyed a single sentence while I sweated. I so envy those joggers I see effortlessly flying along with ear buds nestled in their ears. I can never seem to keep them in; they always fall out at the most inopportune moments such as while crossing streets in traffic and pivotal scenes. The kind of headphones that hook over the top of your ears? Forget it. They pinch horribly and any additional discomfort on a long run is unacceptable. Speaking of discomfort, this weekend's forecast for the marathon promises a POLAR VORTEX swirling over Richmond, which is terrible for any number of reasons, but a 28 degree starting temp (the horror!) means I
must
wear some kind of protective ear covering, which, besides keeping my ears from falling off, may have the added benefit of securing my ear buds in place. Ear
muffs
just might be the answer to the dreaded popping and flopping ear
buds.
**
So, what
kind
of book would motivate one to cross the finish line in a respectable amount of time?***
(**I am also decidedly accident-prone so this might be the worst idea I've ever had. Can any runner/readers advise me on whether or not listening to a book while running is at all sane?)
(***I am very flexible on the definition of "respectable".)
Perhaps a struggle or terrible ordeal of some kind would give me the inspiration and perspective I need to keep going?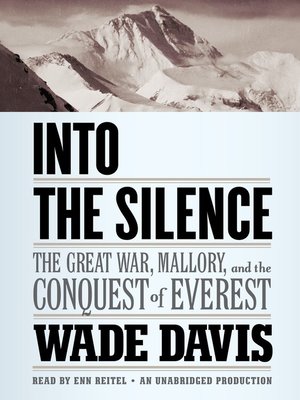 As of this morning I am aware that something known as "insensible water loss" exists. This kind of dehydration is common on cold, dry days when the usual warning signs of dehydration are less apparent. I guess the sweat just kind of evaporates before you really notice it. Anyway, people mounting Everest have suffered far worse in terms of cold weather and calamity. On top of my to-read/to-run-to reading list is
Into the Silence: the Great War, Mallory and the conquest of Everest
by Wade Davis
.
From the preface: "Norton pushed on, shaking with cold, shivering so drastically he thought he had succumbed to malaria. Earlier that morning, climbing on black rock, he had foolishly removed his goggles. By the time he reached the couloir, he was seeing double, and it was all he could do to remain standing. Forced to turn back at 28,126 feet, less than 900 feet below the summit, he was saved by Somervell, who led him across the ice-covered slabs. On the retreat to the North Col, Somervell himself suddenly collapsed, unable to breathe. He pounded his own chest, dislodged the obstruction, and coughed up the entire lining of his throat."
That ought to put things in perspective!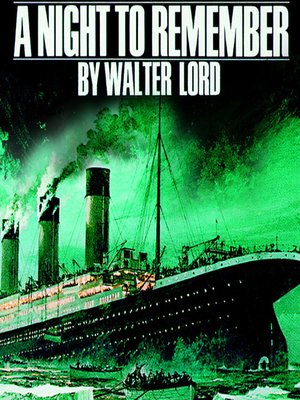 You know who else was really cold? People on the Titanic. They would probably all tell me to "toughen up", "it's only a measly 13.1 miles", "it's running,
not
swimming", and "it's 28
whole degrees
. Practically tropical!" The good news is that
A Night to Remember
by Walter Lord is available on audio. From the description: "From the initial distress flares to the struggles of those left adrift for hours in freezing waters, this audio presentation will bring that moonlit night in 1912 to life for a new generation of readers." The prospect of being cold
and
wet makes me very happy that Saturday's polar vortex does not include rain.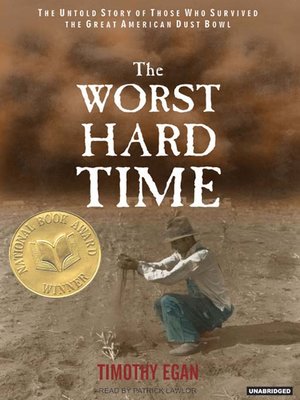 There is also nothing in Saturday's forecast about dust storms, but they are calling for it to be a bit
windy
. Perhaps National Book Award winning
The Worst Hard Time
by Timothy Egan will keep me moving.
"
The dust storms that terrorized America's High Plains in the darkest years of the Depression were like nothing ever seen before or since, and the stories of the people that held on have never been fully told. Pulitzer Prize-winning New York Times journalist and author Timothy Egan follows a half-dozen families and their communities through the rise and fall of the region, going from sod huts to new framed houses to huddling in basements with the windows sealed by damp sheets in a futile effort to keep the dust out."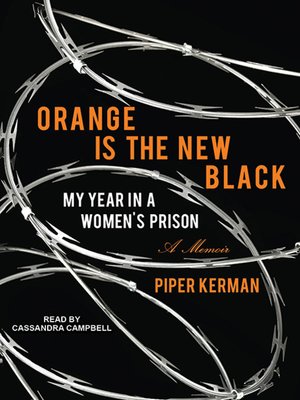 I am also not going to prison...
but Piper Kerman's acclaimed account of her year in a women's prison (now a popular Netflix series) might motivate me to run just a little bit faster.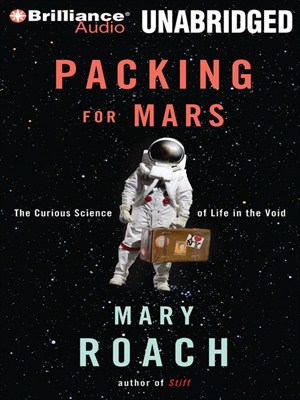 ...or Mars...
but I
could
listen to Mary Roach's (author of
Stiff
) entertaining exploration of the hardships I would face attempting to just exist on such a journey, much less to
run
there.
Even if a long run isn't in your future, many of us are undertaking long drives around this time of year and as somebody who has driven from Richmond to Cincinnati and back again several times, I can tell you that a couple of audio books make the trip go by much faster. You can put down a 300 page book on an 8 hour drive and feel like nary a mile has passed (
wellll...).
Recently we featured reviews of some exciting audio books on this blog (check them out
here
). When reviewing an audio book we not only review the original text, but also the quality of the performance of the text. Recording an audio book is a kind of acting and some are much better at it than others. (I personally hated the recording of Anthony Marra's
A Constellation of Vital Phenomena
and it is a testament to the quality of the writing that I stuck it out to the end. The reader's phony Russian accents set my teeth on edge just thinking about it now. The same goes for Emma Donoghue's
Room
. It was read by an adult putting on a squeaky child's voice. I lasted all of 3 minutes on that one.
Long Man
was read in an over the top, Depression-era Tennessee Valley accent. I had to speed it up to 1.5 to get through it, yelling at my iPhone for the reader to
hurry it up already
but I am often accused of talking too fast so maybe it's just me. (It's probably just me.) Recently I've been LOVING Jess Walter's books on audio:
We Live in Water
and
The Financial Lives of the Poets
. He is one of many authors who read their own work and do so splendidly. Another to consider is George Sauders'
Tenth of December
. Saunders does an outstanding job of reading as well as writing. While not read by the authors these are also performed very well, funny in the right places, with appropriate accents and timing:
A Visit From the Goon Squad
,
Last Man in Tower
,
To Kill a Mockingbird,
read superbly by Sissy Spacek, and
Snapper
.
Snapper
was fantastic, a little dark, very funny, and perfect for a longish drive--especially one through Indiana.
Pro-tip: Download an extra audio book or two in the event of very long drives. Traffic delays and terrible accents are a fact of life. Prepare for the worst!
And hey, if you're not busy being warm inside, curled up with a good book and some kind of bourbon-infused hot beverage this Saturday, consider coming outside in the freezing cold to cheer on this running librarian. Just be sure to cheer loudly so I can hear you over my book. Also, be safe and watch out for major traffic snarls. Visit these sites for updates, routes, and stuff:
http://rvanews.com/news/2014-richmond-marathon-road-closures/118962
http://www.richmondmarathon.com/
http://www.richmondmarathon.com/upload/Race-Details/marathon-half-8k-all-routes.pdf