I just want to give you a little heads up about a few upcoming books you'll want to know about:
Falling in Love with Hominids
by Nalo Hopkinson
A new story collection from Nalo Hopkinson who brings us funny, smart, fresh fantasy and sci-fi influenced by her Afro-Caribbean, Canadian, and American roots. If you like Nnendi Okorafor, Octavia Butler or Ursula K. LeGuin, you need to check out Nalo Hopkinson. I recommend
Sister Mine
to get started with her.
A Portable Shelter
by Kirsty Logan
I know you just returned
The Gracekeepers
so you're thinking "Another Kirsty Logan so soon?"
Yes.
A Portable Shelter
is an illustrated collection of short stories in the same Scottish folklore inspired, sea drenched vein as
The Gracekeepers,
sure to be just as enchanting.
Alice
by Christina Henry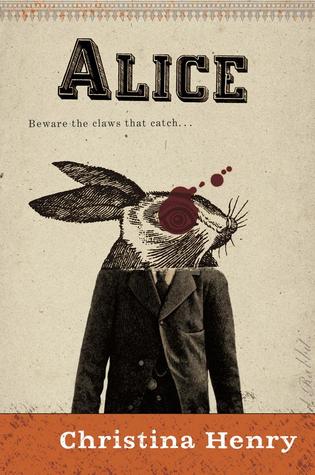 Due to hit shelves in early August, this re-imagining of Lewis Carroll's beloved
Alice in Wonderland
sounds creepy and dark, surreal of course, and quite promising.
The Heart Goes Last
by Margaret Atwood
You guys!
HEY YOU GUYS!
*Jumping up and down*
A new Margaret Atwood novel you guys!
If you loved her dystopian novels
A Handmaid's Tale
, and the
Maddaddam Trilogy,
get ready to be as excited as I am right now.
Company Town
by Madeline Ashby
New from science fiction imprint Tor, and not due to be released until April 2016,
Company Town
is the story of Hwa, the last "organic" person left in her community. Also, there's a serial killer on the loose. I love a good sci-fi/thriller, don't you?
Radiance
by Catherynne Valente
A "decopunk" title, also from Tor.
Decopunk
?! I assume this means there is a logical progression in science fiction from the Victorian-infused
steam
punk, to early 20th century art deco inspired technology to form the sub-genre
deco
punk. I'm picturing Fritz Lang's 1929 film,
Woman in the Moon
and I'm totally OK with that.
"OMG"
All the Birds in the Sky
by Charlie Jane Anders
A comic, apocalyptic, time-travelling, magical love story by
Io9's
editor in chief?
Yes please!
Keep an eye out for this one in January, 2016.