As the 24th VCU French Film Festival gets underway, I thought you might want to know a bit about the history and impact it has had on the community and world stage. What began as a labor of love by Drs. Peter and Francoise Kirkpatrick (who were rewarded for their efforts with the title "Chevaliers de L'ordre des Artes et des Lettres," bestowed upon them by the French Ambassador here in 2004) has grown into the one of the most important film festivals in the world and is considered to be the largest French film festival in the United States, having welcomed over 400 directors, producers, actors, film scholars, critics, and French government officials to attend since its inception.
Though it began near VCU with a small selection of five films which all had U.S. releases, it quickly expanded and transferred to the Byrd, where it has been held since 1996. The majority of subsequent programming has never been released stateside, so those lucky enough to attend are the only U.S. viewers, except for possibly attendees to other film festivals throughout the country. This year's program contains an astounding 15 features, 3 documentaries and 16 short films over the four- day period, including 3 restored silents by legendary directors Gaston Breteau and Georges Melias. Four master classes will be given as well as a free lead-in to the Thursday start: a rare showing of the landmark Out 1, a twelve-and-a-half hour film which will be shown over three nights beginning March 28th at the Grace Street Theatre where it all started back in 1993.
Other highlights include La Loi du Marche, which has won both Cannes and Cesar (French Oscar) awards for star Vincent Lindon, two films starring Josiane Balasko, a major French actor, director and writer (and mainstay of the Festival, having been represented by 13 of her films, beginning with the very first festival) and the latest installment of the Belle and Sebastian series (The Current Adventures), which features rising star
Felix Bossuet and is based on characters created by the popular children's author Cecile Aubrey. The latter two actors will be attending the festival and doing question-and-answer sessions after their respective screenings.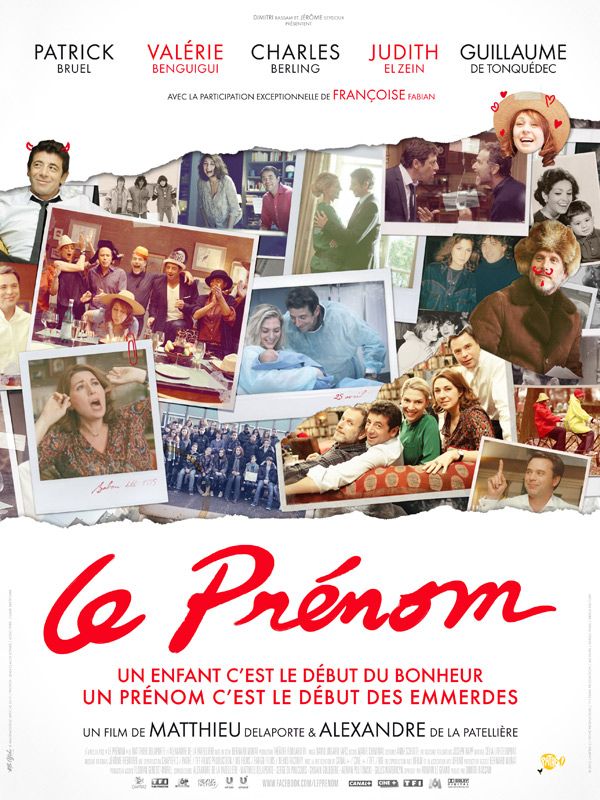 Luckily for RPL patrons, there are several past Festival selections currently available in our DVD collection. My favorite drama of all those I have seen is Claude Miller's (the Honorary Godfather of the Festival who passed away in 2012) Un Secret /A Secret (2008) and my favorite comedy is Le Prenom/What's in a Name? (2013), which was adapted from the successful Parisian stage comedy. The co-writers (also co-directors of the film) were both in attendance and noted that the Richmond audience was the first to see it in the United States. (It later received a limited release in New York and Los Angeles.) Other notable selections include The Hedgehog, adapted from the Muriel Barbery novel The Elegance of the Hedgehog and starring Ms. Balasko, Gemma Bovery (a selection from last year's festival), Pour une Femme (For a Woman), Renoir and the extraordinary documentary Oceans, the latter of which can be watched in an English-dubbed format narrated Pierce Brosnan!
Thanks to Robert for the post this week!