I recently made the excellent decision to read Tananarive Due's wickedly,
chillingly
wonderful short story collection,
Ghost Summer
, just
after
a dip in the James River. The first story kept me up all night worrying about what would happen to me. (I'm fine...so far.) Seriously, this book is insanely creepy and wonderful. It has literally every kind of scare: zombies; post apocalyptic things; conjure tales; vengeful ghosts; possession; good ol' swamp monsters. Put this in your beach bag and keep an eye on what might be lurking in the lake.
Ruth Ware's (author of
In a Dark, Dark Wood
)
The Woman in Cabin 10
JUST walked in the library and leaped right into my weekend reading pile aaaand I'm already done with it. Fans of Paula Hawkins (
The Girl on the Train
) and Emma Healey (
Elizabeth is Missing
) will love this damp and claustrophobic thriller with a wonderfully flawed, unreliable narrator, set on board a cruise ship. No vacation destination is spared.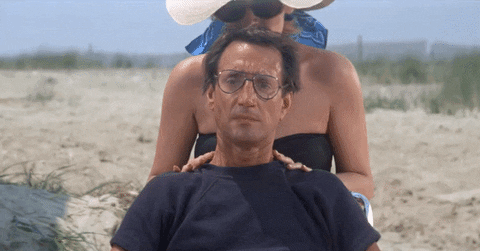 Now for the gross-out novels to end all gross out novels: Nick Cutter's nightmarish and cleverly disgusting (sort of series?)
The Troop
and
The Deep
. If you liked
The Ruins
by Scott Smith but thought it would have been better with worms,
The Troop
, a terrifying tale of Boy Scouts trapped on an island with a science experiment gone horribly awry, is for you. If you thought
The Troop
could have been a whole lot ickier, then go check out
The Deep
and never, ever get back in the water again. Fan of Stephen King's
Dreamcatcher
and Chuck Palahniuk's
Haunted
--these are for you.